At AllWays Health Partners, your health is everything to us
What do health and wellness mean to you? For us at AllWays Health Partners, it's simple; your health is everything to us. Whether you need to find a therapist, help managing a chronic condition, the connection to recovery support, a path to quit smoking, or nutrition guidance—we're a health plan designed to help you meet every one of your health goals.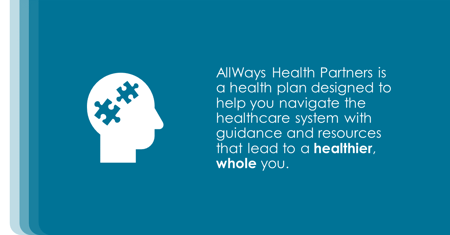 AllWays Health Partners is a health plan designed to help you navigate the healthcare system with guidance and resources that lead to a healthier, whole you. We know that the pandemic has taken a universal toll on everyone over the last two years, especially on our minds and bodies. That's why taking care of yourself today requires you to take care of your whole self, which means supporting the areas of wellness that include, but go beyond physical health and wellness. Your whole health is bounded by your:
Intellectual wellness

Emotional wellness

Environmental wellness

Financial wellness

Occupational wellness

Physical wellness

Social wellness

Spiritual wellness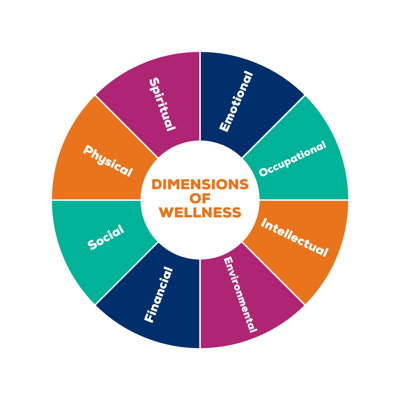 While physical wellness supports your body, intellectual wellness supports your mind with a willingness to continue learning. Emotional wellness also supports your mind by understanding your feelings and managing emotions constructively. Social wellness supports the relationships in your life, including the connection you have with your community. Spiritual wellness aligns with your beliefs, values, and purpose. Occupational wellness ensures the work you do enriches your life and aligns with your values. Financial wellness ties into managing your resources and making informed decisions. Environmental wellness acknowledges how your actions impact our planet and how that impacts your health.
Do you see how all of these areas are connected?
Each wellness area offers an essential contribution to your overall health and quality of life. The holistic integration ultimately helps you live life more fully, which is why neglecting one area can hurt another dimension.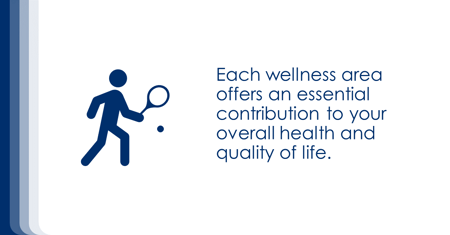 What's important to remember is that health looks different for everyone. For some, it's a walk, and for others, it's a run. For some, it's building physical strength, and for others, it's exercising mental strength. For some, it's entering a social environment, while for others, it may be to leave one. Routine checkups are just the start of powering your healthiest self. If you want to achieve optimal health, you can start by evaluating each area of wellness in your everyday life—and then make improvements or adjustments based on your personal needs. AllWays Health Partners was designed to help you meet every one of those goals.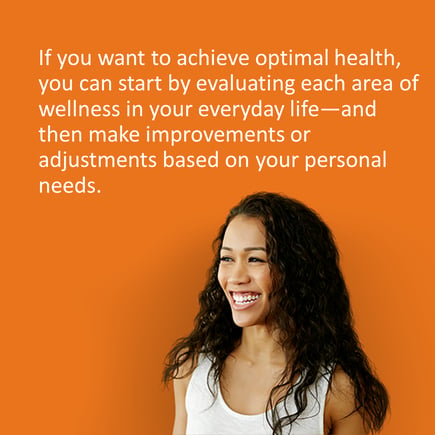 Our health plan meets you wherever you are on your health journey with tools to become your healthiest self.
To learn more about what each wellness area covers and why each is so individually important, make sure you're subscribed to AllWays Insider and visit go.allwayshealthpartners.org/everything
We'll dive into each area of wellness more prominently in the coming weeks.
Up next
Spiritual wellness topic: Did you know that yoga can boost your immune system and increase productivity?