What you should know about Menopause
Mass General Brigham Health Plan had the honor of hosting a webinar with Elektra Health: a female founded company whose core mission is to smash the menopause taboo. The discussion was led by Jackie Gianelli, FNP, a member of Elektra Health's founding clinical team. Jackie is a board-certified family nurse practitioner specializing menopause, urogynecology & women's sexual health. Jackie is also a certified menopause practitioner by the North American Menopause Society. Continue reading to learn more.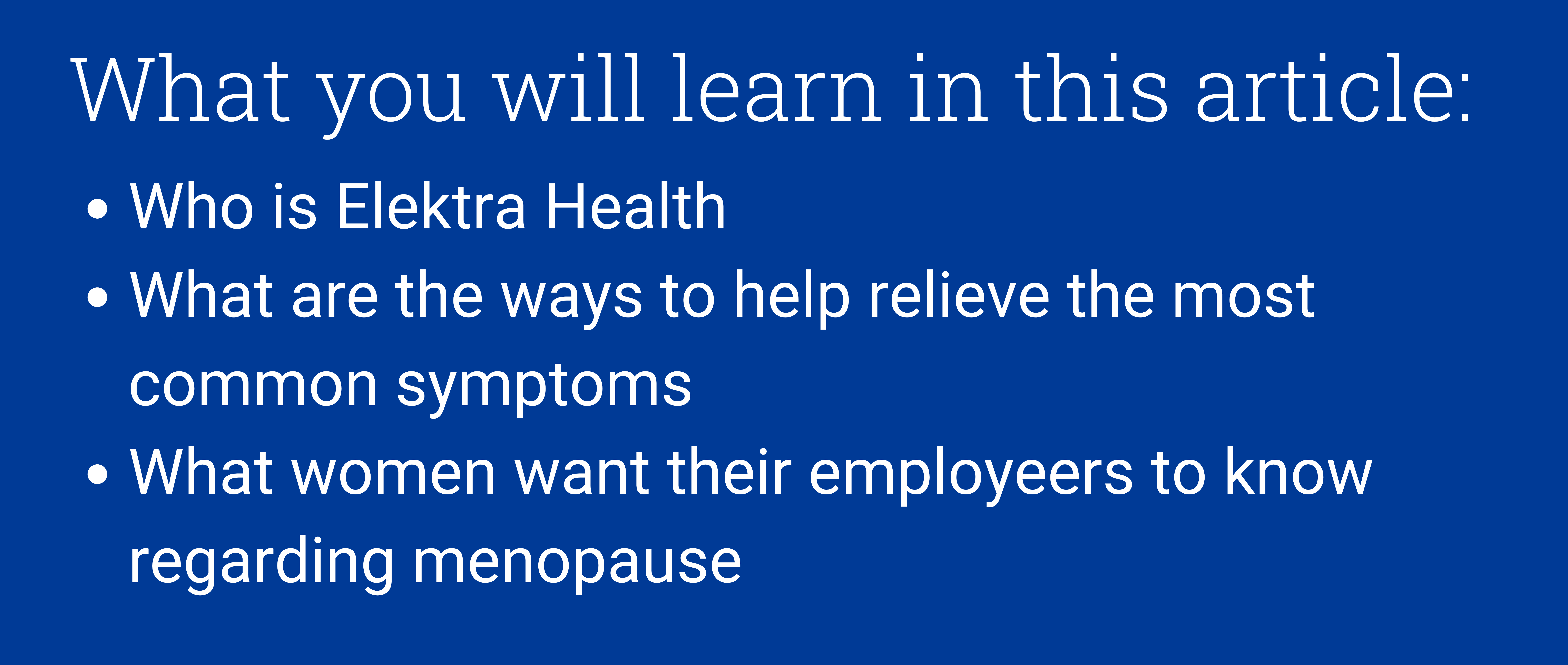 Menopause is a natural progression that happens to women as they age. But historically, its symptoms and how it affects a woman's everyday life has been discussed in a whispering tone. But today, the conversation around menopause has moved to the forefront, thanks to organizations like Elektra Health. Elektra Health pairs research-backed expertise and personalized coaching with peer support to help women thrive during perimenopause, menopause, and beyond. Mass General Brigham Health Plan is proud to partner with Elektra Health as one of the only health plans in the nation and to offer menopause support to eligible members.
"I know this can feel overwhelming and look overwhelming and that's something that I think we need to we need to change in terms of understanding that there is so much that can be done," said Jacqueline Giannelli RN, MSN, FNP-BC, NCMP, Founding Nurse Practitioner at Elektra Health.
75% percent of women are going to experience the classic symptoms of menopause: hot flashes, night sweats, mood disturbance and sleep issues. There are three core hormones that play into the menopause transition: estrogen, progesterone and testosterone. These hormones are made by our ovaries and adrenal glands.
Those hormones are at their highest by 25 and once we get close to final menstrual period, hormone levels start to drop. Progesterone beings to drop in your 30's and is manifested in ways in the body that are not always recognized as being part of menopause or perimenopause such as: PMS, difficult sleeping patterns, anxiety and worsening depression. By the age of 51 estrogen starts to fall and is the main contributor of many of the classic symptoms of menopause that we think such as: hot flashes night sweats, weight gain, joint pain, and vaginal symptoms.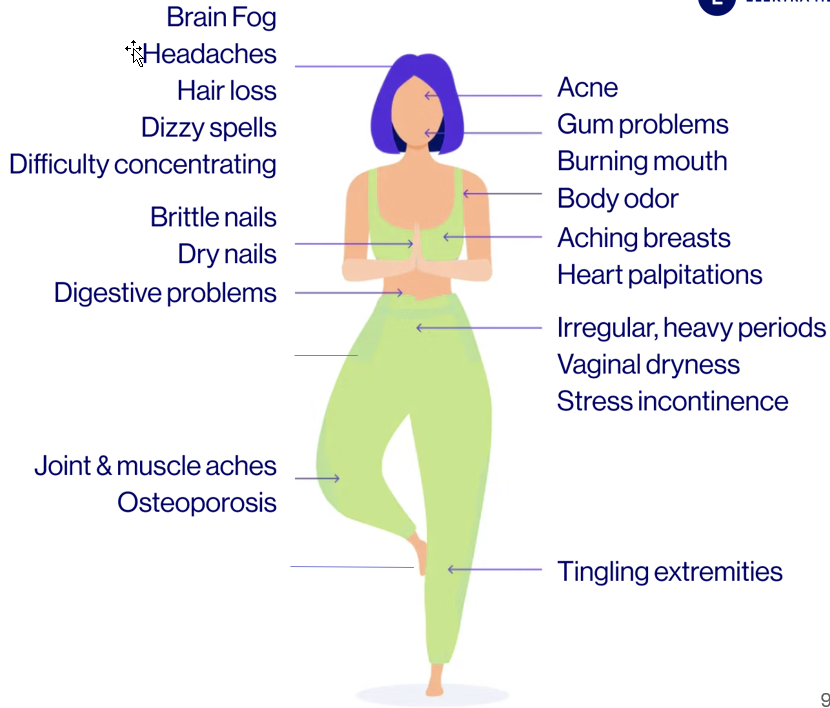 How to relieve symptoms of menopause?
• Lifestyle and behavioral changes that incorporate healthy diet, plenty of water and exercise.
• Vetted supplements such as omega-3 fatty acids, vitamin D, CoQ10 and magnesium. Ashwagandha and melatonin are also recommended for helping get a good night sleep. It is important that you alert your general practitioner or OBGYN any supplements you are currently or plan to take.
• The Menopause Society states that hormone therapy for many women is safe and effective if it's used within 10 years of the final period and under the age of 60.
Menopause in the workforce
Elektra's community-based guide that has information about how to be able to put together education topics that become personalized for each individual person. Having evidence-based expertise and resources, one-on-one tech support from a dedicated expert, information about symptom-based programming come to you in a safe private community to connect.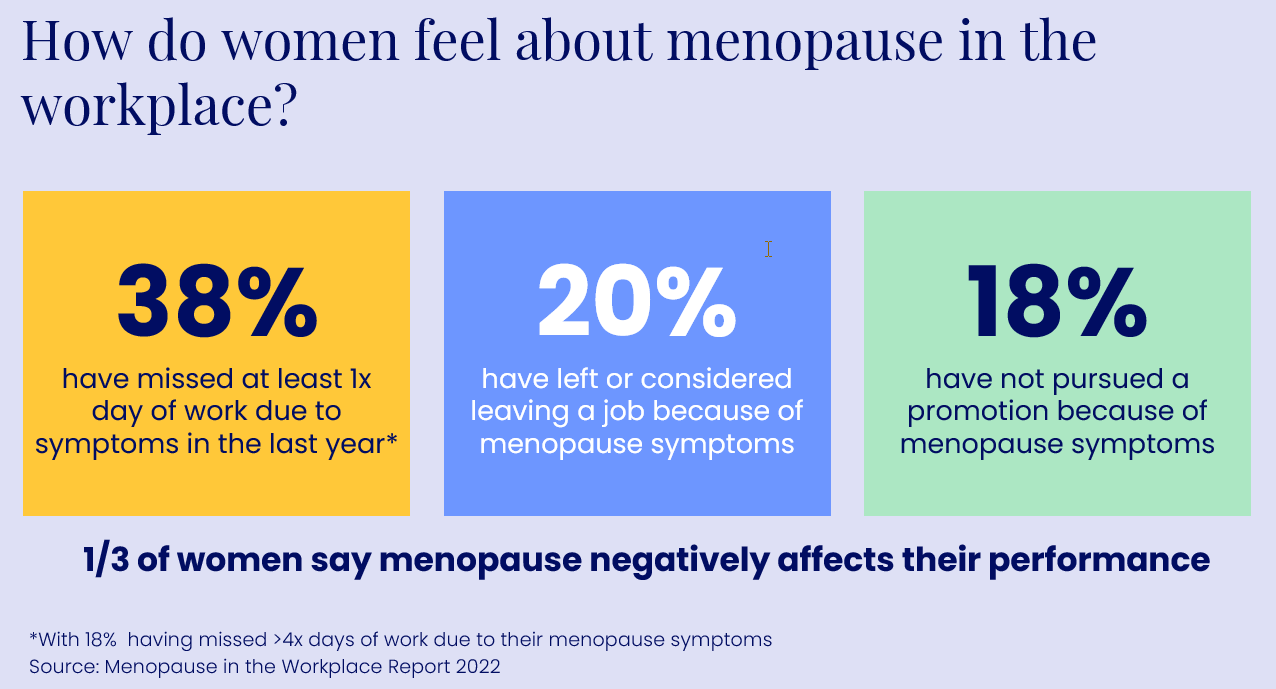 Here are some additional resources
• For more information about how to get started with Elektra, please email members@elektrahealth.com.
• If you are a current Mass General Brigham Health Plan member, you may be eligible for an annual membership to Elektra Health. Click here to sign up!
• Feel free to download Elektra's 21st Century Guide to Menopause for additional support.
• Watch the recorded workshop and feel free to share with your friends and family!
More wellness tools and tips
If you're interested in more wellness-related resources, check out the recordings of our past virtual workshops on our Community Support Series playlist. You can also visit the our blog for posts about healthy living, how to use your health plan, and more!

For more health and wellness education from Mass General Brigham Health Plan, follow us on social @MGBHealthPlan
⬇️