Supporting women's health at Mass General Brigham Health Plan
Did you know Mass General Brigham Health Plan offers a comprehensive women's health portfolio? We've implemented a broad-based set of solutions that address the specific healthcare needs of women while expanding access to appropriate care and support. In recognition of Women's Health Month—and Mental Health Month, learn more about our offerings that support members' total health and well-being.
"Women's health needs are unique and require unique solutions designed around them," said Steve Tringale, President, Mass General Brigham Health Plan. "The women's health portfolio is consistent with our strategy to put members at the center of their healthcare and our historical commitment to supporting under-represented health needs and communities."
Our women's health portfolio covers the full spectrum of women's health needs, such as pregnancy and post-partum support, menopause, and mental health. Learn more about our offerings below:
Maternal and reproductive health resources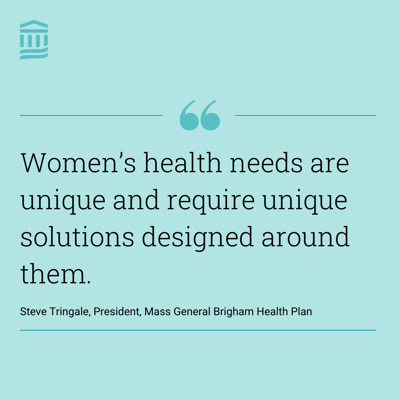 According to the American College of Obstetricians and Gynecologists, the maternal mortality rate is three times higher for Black patients than white patients. Data shows that improving maternal and newborn health is especially important in reducing health disparities.
Our maternal health solution provides on-demand support for pregnancy, postpartum, and loss​. Eligible commercial members have access to a digital platform that offers 24/7 live chat with advocates, including certified and licensed doulas, midwives, and nurses​, as well as online community support and relevant, evidence-based education.
Initiative on menopause support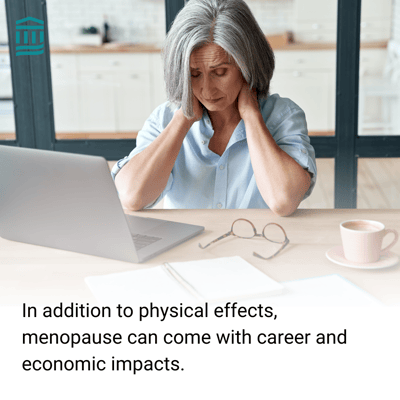 More than 1 million women in the United States experience menopause each year. In addition to physical effects, menopause can come with career and economic impacts. Mass General Brigham Health Plan has responded with an innovative approach to supporting women through their menopause journeys. Our digital solution provides research-backed expertise and personalized coaching alongside peer support to help women thrive during perimenopause, menopause, and beyond.
"Our approaches to meeting a variety of under-addressed women's health needs acknowledge that women's health extends beyond maternal health alone," said Lindsay Jubelt, MD, MS, Chief Population Health Officer, Mass General Brigham, and Chief Medical Officer, Mass General Brigham Health Plan. "We are offering innovative programs that meet women wherever they are at different stages of life to break down barriers and connect them to critical resources and community support."
Additional mental health and wellness offerings
As part of our comprehensive mental health coverage, we offer a solution through Lyra Health, providing virtual and in-person options that include self-guided care, mental health coaching, therapy, and medication management. We've also partnered with one of the market's leading personalized wellness platforms, Virgin Pulse. Members can use the platform to get personalized recommendations with daily content and challenges to help them meet their health and wellness goals.
To learn more about our women's health solutions and wellness offerings and eligibility, visit our member portal.