Six tips that help patients schedule appointments with providers
Have you recently had trouble scheduling an appointment with a provider? You're not alone. It's no surprise that the pandemic has impacted provider access and availability on a large scale. To navigate these changes, continue reading for timely tips from Pediatrician and Medical Director at Mass General Brigham Health Plan, Dr. Lisa Scarfo.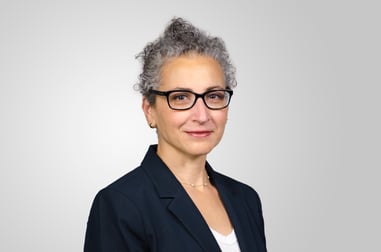 If you're a patient that already sees a provider annually, be sure to always book your next visit at the end of every appointment, even if it is far in advance. Something might come up where you'll have to reschedule. But, you're more likely to have flexibility in rescheduling with that provider if you have that placeholder in their calendar. If you're trying to see a new provider or specialist, here are six tips to get on their schedule faster:
See if the provider sees patients at additional locations
Some providers may see patients at multiple locations. So, if you have the ability to travel beyond your preferred location, it may be a good idea to see if you can make an appointment with the provider at a different location. It's not always offered, but it can benefit the patient to ask in some instances.
Ask to be put on a waitlist
If your provider doesn't have any upcoming availability, ask to be put on a waitlist, especially if you have flexibility in your work schedule. There are plenty of last-minute and day-of cancellations, so this is another alternative to get seen by a provider sooner.
See the provider virtually
Depending on what type of provider you want to see, their availability may be more flexible for virtual appointments. If appropriate for your situation, you may be seen by a provider sooner if you opt for a virtual visit instead of an in-person meeting. This option may be beneficial if you're looking for general access for a minor urgent care issue instead of needing to see a specific provider for a known problem or concern.
At Mass General Brigham Health Plan, if you want an urgent visit for something like a sore throat, earache, or cold but your provider can't see you—we offer Partners On-Demand, a platform that gives our members access to same-day visits.
See a nurse practitioner, physician assistant, or resident at their office
If the doctor you wish to see isn't available fast enough, especially if it's for a specific specialty, see if you can schedule an appointment with a resident, physician assistant (PA), or nurse practitioner (NP) that's a part of their clinical team at that office. Depending on where they practice, especially in the academic medical centers, specialists often will have NPs, PAs, or residents in training who work directly with them. Seeing any of these individuals first may get you an earlier initial appointment that could be followed up with the provider you wish to see.
The NP, PA, or resident also communicates with the provider on your assessment or treatment plan. Once you've been seen in their office, you are part of that patient care panel, which may make it easier to get a subsequent follow-up appointment with the provider of your choice.
Physician assistants and nurse practitioners are licensed clinicians that help evaluate and manage conditions. A nurse practitioner operates more independently than a physician assistant, but in many specialty practices, both of these clinicians are used to help provide patient care. For example, many orthopedists use physician assistants to help provide care in the practice. So, if you break your ankle, you'll see an orthopedist first. Then, your follow-up may be with the physician assistant who is part of the team. All of these clinicians work together to care for the patients in the practice and communicate with each other regarding your care needs.
If it's a specialist, ask your primary care provider (PCP) for a recommendation
Some PCPs have access to a list of specialists they can contact on their patient's behalf to get them an appointment. In urgent cases, a PCP may be able to intervene and get a patient an appointment faster if there are clinical concerns. Be sure to check to see that the referral specialist is in your provider network.
Utilize a care manager
If you're having trouble navigating contact with a provider or between more than one provider, you can also utilize a care manager to help coordinate your care. At Mass General Brigham Health Plan our care managers offer members assistance in identifying healthcare resources and providers. Visit our member portal or contact customer service for more information.