Healthcare disparities within the LGBTQ+ community and how to address them
Pride Month is a time dedicated to celebrating the dynamic and diverse lesbian, gay, bisexual, transgender, and queer (LGBTQ+) community. It is also an opportunity for organizations and individuals to engage with the LGBTQ+ community and identify ways to support inclusivity year-round. Whether you're a provider, employer, broker, or member, we invite you to educate yourself about some of the current healthcare disparities impacting the LGBTQ+ population, along with several supportive resources offered through Mass General Brigham Health Plan.

LGBTQ+ youth face a higher risk of mental health challenges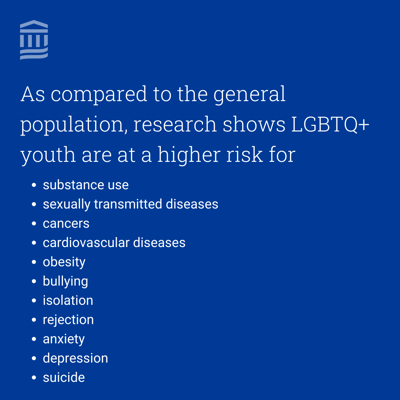 A recent survey found that approximately 7.1% of Americans identify themselves as lesbian, gay, bisexual, or transgender, and the percentage only increases in the younger population. The survey found that 10.5% of millennials and 20.8% of Generation Z identify as lesbian, gay, bisexual, or transgender. With these growing statistics, it's important to note that research shows LGBTQ+ youth are at a higher risk for substance use, sexually transmitted diseases, cancers, cardiovascular diseases, obesity, bullying, isolation, rejection, anxiety, depression, and suicide as compared to the general population.
This aligns with the Trevor Project's 2022 National Survey on LGBTQ Youth Mental Health, which found that:
Access to gender-affirming care can support health goals for LGBTQ youth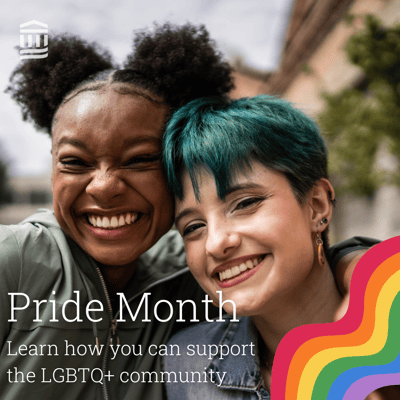 Transgender and gender-diverse adolescents face significant health disparities compared to their cisgender peers. According to a review by Human Rights Watch, transgender patients reported numerous incidents of discrimination in routine health screening, counseling, and even pediatric care for their children. Some added that they postpone or avoid medical treatment because of the issue.
One solution to mitigate healthcare disparities is gender-affirming care, which aims to look at patients holistically, helping them align their physical traits to their gender identity. Gender-affirming care is especially important to transgender and nonbinary individuals early on, as it can have a crucial impact on their health. According to the U.S. Department of Health and Human Services' Office for Civil Rights, research demonstrates that gender-affirming care improves the mental health and overall well-being of gender-diverse children and adolescents.
At Mass General Brigham Health Plan, we know that gender-affirmation services are complex and vital, although it can be challenging to find reliable support and resources. In support of our commitment to addressing health equity, we stepped in to create a gender-affirmation care management program to assist members seeking care through our in-network specialists that offer gender-affirmation services. To utilize this program, members can call our Customer Service department to learn how to gain access to providers and what services are covered, and get answers to questions related to medical policies around gender affirmation.
Meg Flynn, clinical manager of care management at Mass General Brigham Health Plan, says, "There is a lot of discrimination. We offer this program to make a positive impact on this community, wherever the member is in their journey. Whether a member needs support or just someone to talk to and ask questions, we're here to listen."
To enroll in our gender affirmation care management program, members can contact our Customer Service department and ask to be connected to a care manager.
Education resources for providers and members
Members can visit our behavioral health website for resources that support the LGBTQ+ community, including mental health and substance use treatment. We also offer a solution through Lyra Health, providing virtual and in-person options that include self-guided care, mental health coaching, therapy, and medication management.
In addition, our behavioral health partner, Optum, offers many resources that support needs and address the disparities experienced by the LGBTQ+ community. Members can use Optum to search for providers through the virtual visit platform on Live and Work Well. Browse the articles on Live and Work Well as a guest using the access code MGBHPMA.
Optum also created PRIDE365+, which offers resources to educate and support LGBTQ+ community members and allies in creating open, safe, and respectful working and living environments.
Members can find resources online from the Transgender Health Program at Massachusetts General Hospital as well as the Center for Transgender Health at Brigham and Women's Hospital.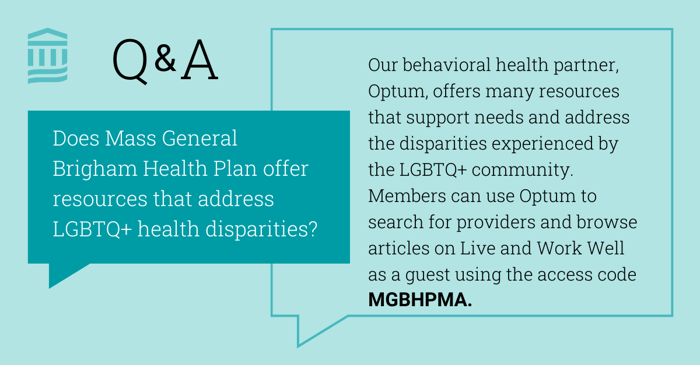 Advocacy and legal support
Local support groups
Social groups for youth
Crisis and support