Get to know Medical Director Dr. Lily Kam
The AllWays Health partners medical directors are practicing physicians who help us to ensure that members are getting safe, appropriate, cost-effective care. Among other duties, they write and review our medical policies and advise our clinical staff.
We sat down with Dr. Lily Kam, one of our four medical directors, to learn more about her focus on community health throughout her journey from a medical student in Hawaii to a health plan medical director.
Can you tell us about your education and experience as a family doctor?
I originally majored in sociology at the University of Hawaii, but eventually decided to study medicine, so I switched my major to biology. I then studied medicine at the John A. Burns School of Medicine at the University of Hawaii.
After medical school, I was interested in working in family medicine, but unfortunately there wasn't a family medicine residency in Hawaii at the time. So, my family and I decided to move to upstate New York where I worked at a federally-qualified community health center in Schenectady.
There, I focused on primary care and helped to care for an underserved population. I was there for almost 18 years and covered the full spectrum of family medicine – delivering babies, caring for the elderly, and so on. There was even a family of four generations that I cared for. We served a large Puerto Rican population, so I got to use my Spanish on a daily basis. I really enjoyed caring for this patient population and it was hard for me to leave my patients.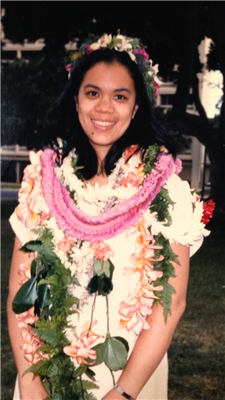 What made you want to get into health care?
Like most kids, my parents—especially my father—always wanted me to be a doctor. They both grew up with limited resources, and my father wanted me to have the education he never had and fulfill a dream he did not have the opportunity of achieving. My parents had a big influence on me. My father worked as a medic in the military, so medicine was always an interest of his. My mother was a primary school teacher and taught me discipline and compassion.
Growing up, my family didn't have a lot, so I wanted to be able to help people who didn't have the resources they need.
​What led you to become a medical director here at AllWays Health Partners?
I knew that I didn't want to stay in New York. During that time, my daughter started studying at Berklee College of Music, so when I would visit her I thought why not check out Boston? I applied to a few jobs and started working at Neponset Health Center in Dorchester. There, I was working as a family medicine provider and then a medical director position opened, so I ended up doing a bit of both.

I love being a doctor and seeing patients, but doctors tend to work long hours and I wanted to find something that offered more of a work/life balance, so I could spend more time with my family. So, when I saw there was an opening with our organization, I jumped at the opportunity. There were a number of things about our organization that appealed to me as well. We have deep roots with underserved populations in Massachusetts, and I was interested to see how I could continue to help care for these communities in other ways. As a doctor, I was also interested in our relationship with Partners HealthCare and seeing how providers and payers could work more closely together.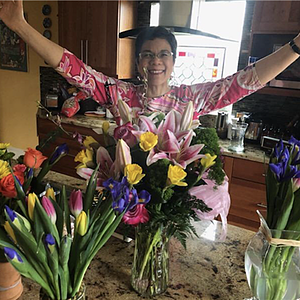 Can you speak a little more to your role and responsibilities as a medical director?
As a medical director, I have a broad range or responsibilities. I first started in utilization management and joined a benefits and coding committee where I would help determine what is covered for our members. Also, because I have experience with Medication-Assisted Treatments (MAT) and working with substance use disorders, I've also contributed to our member and provider initiatives to help combat the opioid epidemic.

A lot of my time also goes toward My Care Family and I go up to Lawrence at least once a month to work directly with our ACO partners. Although I don't get to interact directly with our MassHealth members, I still get to work with their doctors and nurses to help design their care management plans and programs – which really brings me back to my roots in community health. It's remarkable when you look at the statistics and health challenges that these members face, so I'm proud to be a part of this effort and do what I can to help.

I also provide input and feedback to the AllWays Health Partners' care management program for our most at-risk patients with Partners. We've accomplished so much with Partners in recent years, but I still think there's so much more we can do to further improve quality of care and health outcomes– and our new brand will give us that opportunity. I'm looking forward to working more closely with Partners to better understand the needs of their patients and employees, so we can better serve these members.

Part of the requirement for being a medical director is having one clinical day a week where you see patients to maintain your medical license, so I'm still at Neponset Health Center every Tuesday.
What is your favorite or most rewarding aspect of working in health care?
It's the best of both worlds. As a medical director, I still get to care for patients on the provider side and ensure they have the access to the coverage they need on the payer side.

Our industry is highly regulated, and our members have their own specific set of needs and health challenges, so I also enjoy having the opportunity to come up with new or alternative solutions to make the biggest impact for our members.