Racism is a health issue: hear from one provider about how this impacts patients
We join our partners at Mass General Brigham in acknowledging that racism is a health issue. As a system, we stand strong against racism. Both our patients and our staff deserve better.
Discrimination towards Asian American Pacific Islander (AAPI) communities has been increasing in the U.S. AAPI communities have been facing an increase in racism, xenophobia, and aggressive behavior throughout the pandemic. In major U.S. cities hate crimes against AAPI has surged nearly 150% in 2020.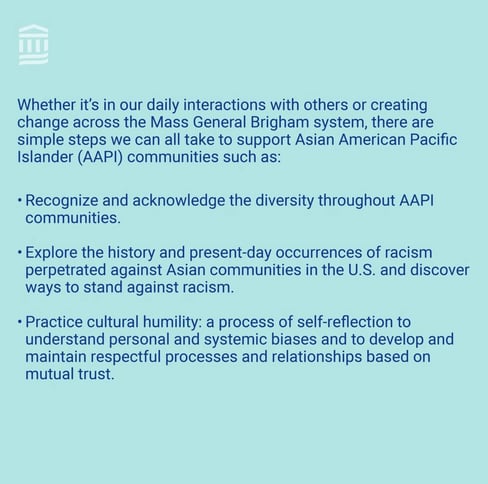 "Mass General Brigham is committed to equity and antiracism in our culture, workforce, clinical care and partnerships with the communities we serve," said Tom Sequist, MD, Chief Patient Experience and Equity Officer. "We must measure, monitor and address health equity and eliminate racism in all clinical settings throughout our system to address this public health crisis and establish a culture of equity improvement."
AAPI physician on heightened racism and its social and health ramifications
John Patrick T. Co, MD, MPH, Director of Graduate Medical Education at Mass General Brigham, shared his perspective as a member of the Asian American and Pacific Islander (AAPI) community and a physician after the tragedy in Atlanta last week: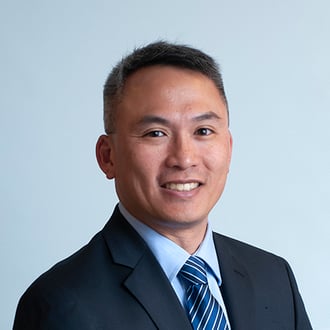 How is the racism spurred on by the COVID-19 pandemic different from the discrimination AAPI communities have faced previously?
Dr. Co: Discrimination towards the AAPI community is longstanding. The racism that we are currently confronting, however, is different and more widespread, and it's been incited by repeated public labeling of our community as the root cause of the pandemic. The immense impact the pandemic has had on every individual in our society has resulted in more intense and frequent acts of racism, including physical violence and murder, as well as unprecedented levels of fear in our community about being able to conduct our daily lives.
Why is this level of racism both a social and health issue?
Dr. Co: The profound effects of racism on social, emotional and physical health should not be underestimated. AAPI's in the U.S. have been further cast as outsiders in their own country, both increasing levels of stress and magnifying our sense of isolation and exclusion. Chronic stress can negatively impact both physical and emotional health, manifesting in cardiovascular, mental and other health disorders. Fear of being mistreated in public can result in reluctance to seek care, delays or missed treatment and worsening of existing health problems.
*For more than two decades, Dr. Co has been a practicing pediatrician in the Mass General Brigham system, including more than 10 years at the MGH Revere HealthCare Center, which cares for one of MGH's most diverse and vulnerable patient communities.