Lower your cardiac risk factors with iHeart Champion
Have you heard of iHeart Champion? It's a remote program available free to members of AllWays Health Partners that has proven to reduce their bad cholesterol, blood pressure, and risk of heart attacks within three to six months. Continue reading to learn more about the program from cardiologist Chris Cannon, MD. He's the Education Director of Cardiovascular Innovation at Brigham and Women's Hospital—and a Professor of Medicine at Harvard Medical School.
What is the iHeart Champion program?
It's a free consultative program available to our members that helps them control cholesterol and hypertension (blood pressure) levels by carefully selecting medications and doses and monitoring them through digital tools that can be used in the comfort of a patient's home. All consultations are conducted remotely over the phone, so there's no need for clinic visits. For those with high blood pressure, the program sends you a blood pressure cuff that automatically sends the readings to your electronic health record. This program is offered to our members in collaboration with the Division of Cardiovascular Medicine at Brigham and Women's Hospital. Qualified members enjoy the best of technology, shared data, and the personal touch of caring navigators and clinicians.
Collaboration with your Primary Care Physician (PCP)
iHeart Champion is a collaboration between the program's team and your PCP, who can access your latest blood pressure and cholesterol levels from your electronic health record in addition to notes from the doctors at the beginning and the end and of the interim. All of this information is available to your PCP at any time—and the team at iHeart Champion is always available.
Virtual care
Focus groups have shown that patients like the at-home interactions and having someone they can talk to about medication or an issue that arises. Telehealth became widely accepted by providers and patients at the start of the pandemic. "Virtual care has shown us that comprehensive programs that control the different risk factors can be applied to other major disease areas like diabetes or obesity," added Dr. Cannon.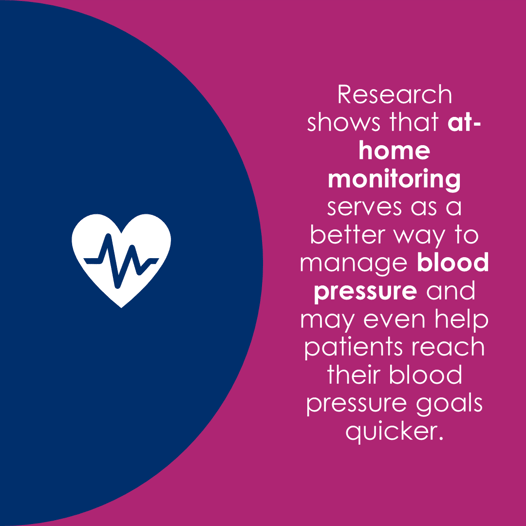 iHeart champion is fully remote, with the exception of blood work visits as needed. However, when a patient needs to go to a laboratory, the program often finds them somewhere close to home. Everything else, including blood pressure measurements, is done at home, which has proven benefits. Research shows that at-home monitoring serves as a better way to manage blood pressure and may even help patients reach their blood pressure goals quicker.
What is primary and secondary prevention?
iHeart Champion is involved in preventing the development of heart disease, also known as primary prevention—and people who have known heart disease, also known as secondary prevention. In secondary prevention, the benefits are even bigger because the stakes are higher. If a patient has already had a heart attack, stent, or other cardiac issues, the chances of a second event are even higher.
So that makes it all the more important to get the cholesterol down low and the blood pressure well controlled. iHeart Champion focuses on all of these groups, but especially those with known heart disease.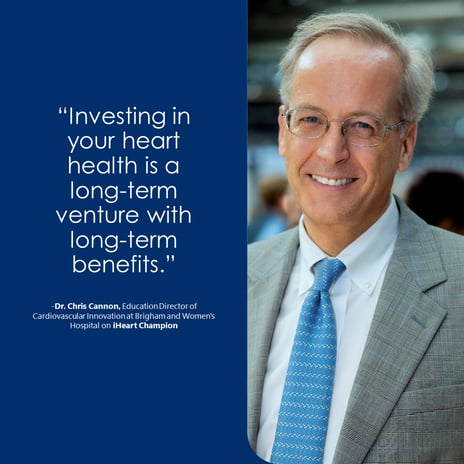 Heart health tips from a cardiologist
Dr. Cannon wants members to remember that heart health is important every month of the year. iHeart Champion focuses on two major risk factors: cholesterol and blood pressure. So, that's an excellent place to start if you're looking to learn more about where you are in your heart health. You should know your number of what your bad cholesterol is. The LDL is the key number in that metric, and then, of course, knowing how your blood pressure is doing by having a blood pressure cuff. What's equally important is sticking with a program once you've started. Dr. Cannon added, "Often people will start very excited about getting heart-healthy, and then it fades, as life gets busy. But investing in your heart health is a long-term venture with long-term benefits."
At AllWays Health Partners, members have access to blood pressure cuffs through their pharmacy benefit at no cost to the member. We also have coverage for more specialized BP cuffs through the DME benefit.
To learn more about iHeart Champion, click here.